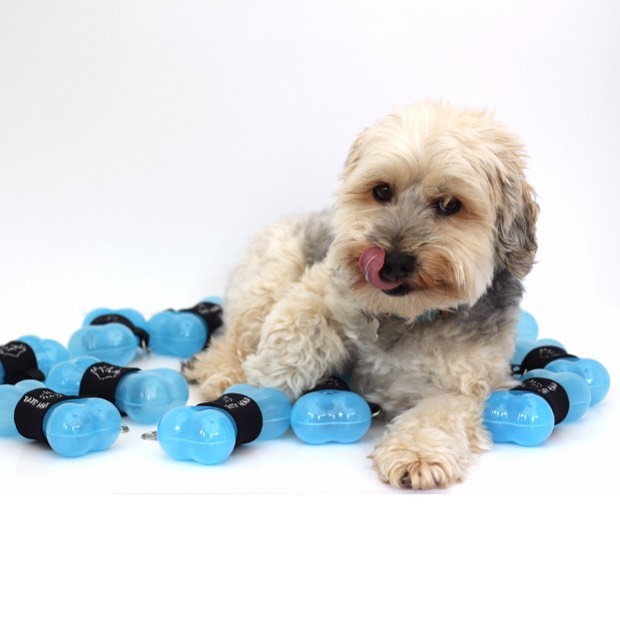 Twist 'N' Treat
Our patent pending 2-in-1 treat dispenser has rapidly become a must have accessory for dog owners. We are looking for new retailers across the world to help more dog owners have happier walks with their dogs.
The Twist 'N' Treat dispensers was designed by dog owners for dog owners. We wanted to create a practical dog biscuit container unlike a treat dispensing toy which would rattle when shaken and dispense snacks in a controlled manner. is the perfect recall training aid for both puppies and older dogs. We've had hundreds of recall success stories with even the most troublesome dogs who are unresponsive off the lead.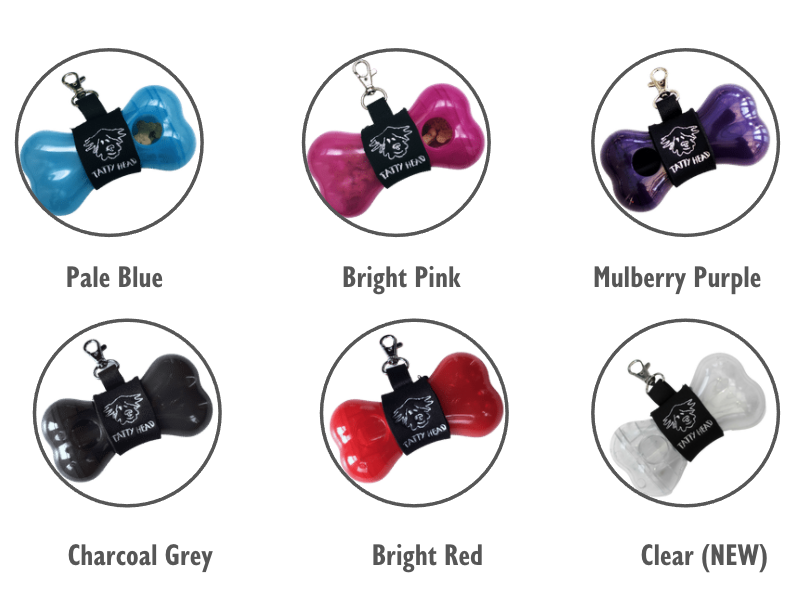 Six Unique Colours
Our range of colours is growing every year, giving customers a great choice of style to match their individual look.
Each dispenser has a specially designed fastening mechanism. Simply turn the head to dispense and close. To refill with new snacks, pull the two ends apart and to close ensure the openings on each half are facing forward and push both ends together until you hear a 'click'.
Register Your Interest
We are actively looking to grow our family of retailers. Please get in touch using the form and one of our team will get back to you shortly.
About Us
We are Tatty Head a new UK Pet Brand created by a vision to bring a unique innovative dog training aid (Twist 'N' Treat) to the market.
The Twist 'N' Treat dog treat dispenser is unique to Tatty Head, it has been a work in progress since 2016 with the development of the concept and brand over the past few years being juggled with a full time role.
The idea for Twist 'N' Treat was born when we spotted a gap in the market for a practical dog treat container which would rattle when shaken and dispense treats in a controlled manner. With the only alternative options being material or silicone treat bags, we decided to embark on a mission to bring a practical but fun treat dispenser to the market.
The brand logo is a cartoon sketch of the family dog Hugo who was nicknamed 'Tatty Head' by my Grandfather because of his messy hair. Hugo was the inspiration behind the product as he responds well to the rattle of treats and we needed something to assist with recall when letting him off the lead in the park.
Developing the product and brand has been a complete learning curve and an exciting journey, we hope to grow as a company to be able to bring you more innovative products designed for you and your best friend